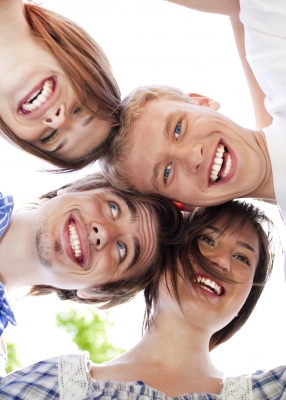 VISION Vocation Guide and the VISION Vocation Network are great resources for your ministry, particularly for encouraging youth and young adults to take time to discern their life direction and to consider options for church service. VISION also offers extensive information on Catholic thought and teaching and is a trusted evangelization tool.
We want to help young people in their journey of faith, and assist them in finding their calling through various experiences/opportunities.And VISION's role also involves helping you with your ministry as you encourage young people to get a better understanding of their vocation in life, whether lived out as a single person, married, or in religious life.
GREAT WAYS TO PROMOTE VOCATIONS IN YOUR MINISTRY:
VISION Vocation Guide:
For Youth Ministers:
Please make sure to order copies of the current issue--it's free and it comes with our annual poster. Make sure to also order VISION bookmarks. Don't forget to hang the poster in a prominent place.
Read our online and print editions of VISION and check out any articles that interest you. Look for articles that focus on vocations, discernment, and prayer

Use VISION articles for discussions. If you need help finding any particular articles please contact one of our VISION editors.
For Teens/Young Adults:
Check out our articles online or in print. Use these articles to lead group discussions. If you need helping finding articles please contact any one of our VISION editors. If you have an article idea please let us know.
VOCATION MATCH:
Use our online Match and use it as a discernment/self assessment tool.
After taking our match, go through and look over the 10 communities you matched with. Learn about their founder, their mission, where they are located, etc.
Quizzes:
Take our Spirituality Quiz to find your spirituality type.
Take our Celibacy Quiz to see how well suited you are for living the vows of chastity, poverty, and obedience. Use the quiz as a discussion about sexuality/celibacy/chastity issues
SOCIAL Networks and blogs:
Check out our SpiritCitings blog; respond to existing items that are of interest to you
Like us on Facebook and Follow us on Twitter
Check out our YouTube channel for videos about specific communities or check out our "How To" series
Opportunities/Service/Events
Get involved in community service projects. Check out our opportunities calendar to see if there are any events in your area sponsored by religious communities. If appropriate, consider attending with your ministry
Contact a sister, brother, religious priest in your area and ask them to visit and talk about how they found their vocation. Most sisters, brothers, and priests have great "call" stories.
Enroll in our Take Five for Faith Retreat
Additional Resources:
First and foremost, encourage parish and community involvement among your group: altar service, lector, choir, retreats, volunteer at parish fundraisers, community outreach, scouts, justice campaigns.
Sign up for our E-Vocation newsletter and our Take 5 for Faith
Check out any of our Busted Halo radio interviews--there may be topics you can use for discussions.
Check out our Q&A columns: What questions do you have about Catholicism and vocations and post one
Read our various surveys and study findings on the VISION site. Use this information to lead discussions or talks that you may have about contemporary religious life and how your ministry can fit in.
Some additional articles for your aiding in your ministry:
How do I know God's will for me
Three keys to successful discernment
Four steps to hearing your call
10 things to know about discerning a vocation